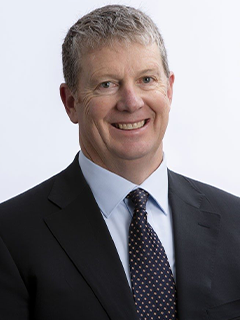 Paul O'Malley – Advisory Council Chair

Paul is Chairperson of the Commonwealth Bank of Australia. Paul is also a Non-Executive Director of Coles Group Limited where he is Chair of the Audit and Risk Committee and a member of the Nomination Committee. Paul spent 10 years as Managing Director and Chief Executive Officer of BlueScope Steel Limited, originally joining BlueScope as CFO in 2005. Prior to BlueScope, Paul worked in the energy industry at TXU in both the United States and Australia. He previously worked in Investment Banking and Consulting. Paul is former Chair of Australian Catholic Redress Limited, a former Chair of the Worldsteel Association Nominating Committee and a former Trustee of the Melbourne Cricket Ground Trust.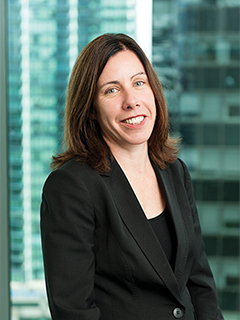 Claire Power – Chair Governance and Risk Sub-committee

Clare has been a partner with PwC for more than 12 years with a focus on risk, controls and governance and is the lead Internal Controls partner across several major Australian companies.

Clare also has both national and global leadership responsibilities with PwC.Clare is on the Board of Breast Cancer Network Australia (BCNA) where she is Chair of the Finance Committee.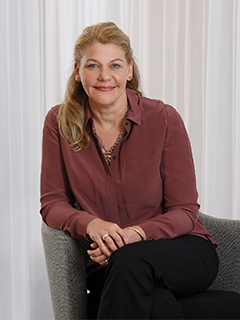 Sonya Smart - Chair Finance Sub-committee (2021)

Sonya has broad executive leadership and operational experience. Sonya is currently the CEO of Villa Maria Catholic Homes Inc. and prior to this held CEO and Executive positions within the healthcare sector with governance and leadership experience across a range of areas including aged care, disability, retirement living, affordable housing and community services. Sonya is a graduate of the Australian Institute of Company Directors. Sonya holds a Master of Business Administration and post-graduate qualifications in Clinical Psychology. Sonya serves as a member of the Federal Government's Industry Reference Committee, Aged Care Workforce. She is also non-executive director on the Board of Meaningful Ageing Australia and is on the National Aged Care Committee for Catholic Health Australia.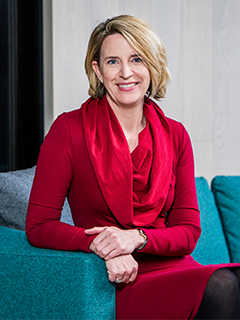 Natalie MacDonald - Advisory Council Member

A strong entrepreneurial professional, Natalie MacDonald joined the Country Fire Authority (CFA) in February 2021 in the role of Chief Executive Officer (CEO). An experienced Executive and Boardmember, Natalie has a demonstrated history of working in service delivery and government. Through her career, which has included employment as the Vice-President, Strategy andDevelopment at La Trobe University and Director-General of the Queensland Government'sDepartment of Housing and Public Works, Natalie has developed skills in business planning and strategy, large scale service delivery, capital works innovation and development, service reform and major change management, government relations and corporate services innovation, IT strategy, and management reform. Natalie also volunteers as a Board Member with Regional Development Australia (Melbourne), Development Victoria, AFAC, and was a Commissioner with the Victorian Building Authority. Natalie is an Adjunct Professor at La Trobe University.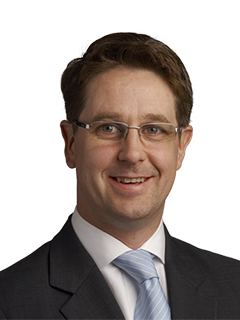 James Darcy - Governance and Risk Sub-committee Member

James is a partner at an international law firm. James is a finance lawyer and adviser, focusing on major infrastructure projects, corporate financing and capital markets. James served on his firm's Partnership Board for 6 years, and on the firm's Audit and Risk Committee. James is an Old Collegian and the father of a current student at St Kevin's College and three daughters.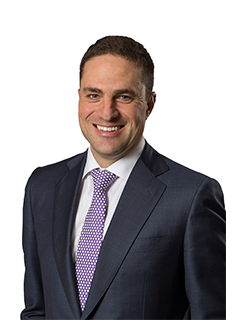 Evan Dwyer - Finance Sub-committee Member

Evan is the founder and Managing Director of RedZed a leading lender in the Australian mortgage market. Evan previously practiced as a Banking and Finance solicitor with King & Wood Mallesons before leading businesses for General Electric. Evan holds a Bachelor of Arts, a Bachelor of Laws, a Graduate Diploma in Finance Law, a Master of Business Administration and a Ph.D. from Melbourne University in Applied Ethics. Evan is also the Chair of the St Kevin's College Foundation. Evan is an Old Collegian and the father of four boys at St Kevin's College.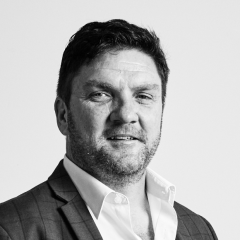 Sean Lefoe - Property Sub-committee Member

Sean was State Manager of public listed Devine Homes and then founding Director of a national building company recognised as one of the fastest growing companies in Australia. Sean is now the Managing Director of Shape Homes, specialising in large residential development. Sean was the Chair of the St Dominic's Primary School Board in Camberwell. Sean was also the Chair of the St Dominic's Parish Finance Committee and is currently the Football Director of the Camberwell Sharks, one of the largest junior football clubs in Melbourne. Sean has also coached Auskick, junior football and junior basketball for more than 20 seasons.