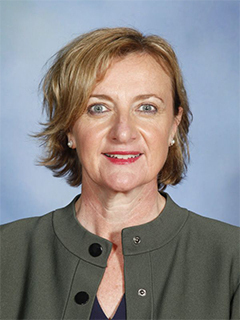 Deborah M Barker – Principal

Deborah Barker comes to St Kevin's College after taking on the role as Principal for 10 years at Santa Maria College, Northcote. Prior to this appointment, she was Deputy Principal at Our Lady of Sion College, Box Hill for 5 years, and 7 years as Director of Faith and Mission at Mount Lilydale Mercy College, Lilydale.

Deborah enjoys study and has a Bachelor of Education, Bachelor of Theology and a Masters in Educational Leadership from the University of Melbourne, and has recently finished studies at Harvard University in 2017. Married to Greg, and with two boys in their late teens, Deborah enjoys family life and learns much as a mother navigating the role of parent in these current times.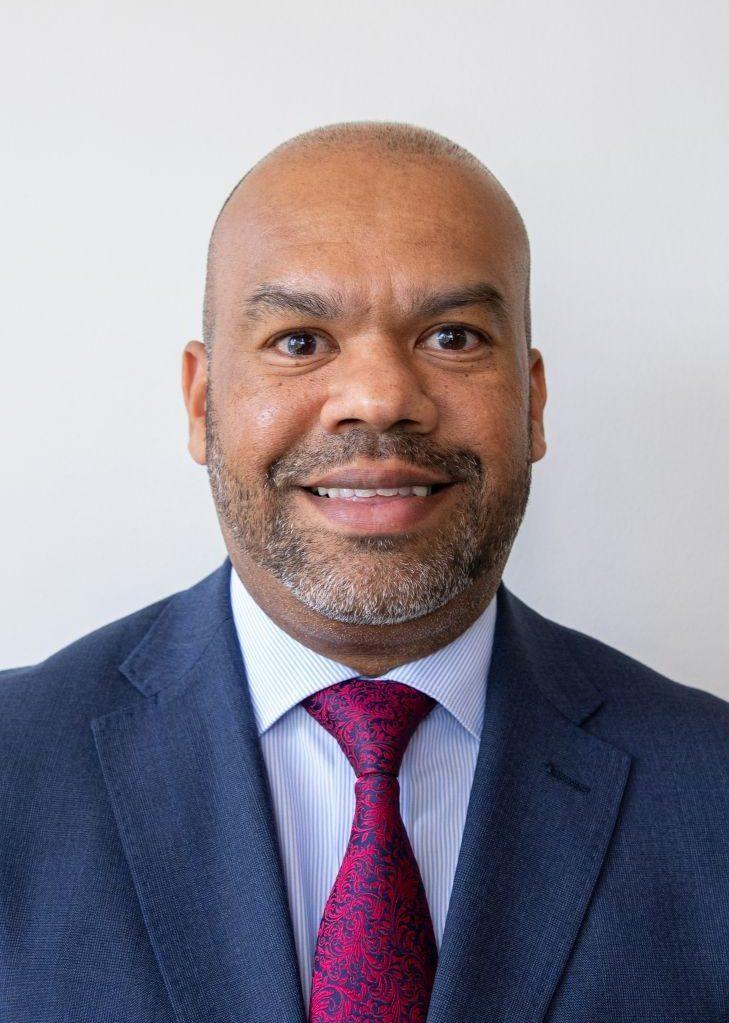 Ludovic Magic - Director of Finance and Operations
Ludovic is a seasoned chief financial officer with extensive experience in managing social infrastructure assets. As the Director of Finance and Operations, he brings a calm and diligent approach to the College's strategic financial management and business operations. Ludovic spent more than 10 years in Chartered environments at Deloitte, both internationally and domestically, in assurance and advisory roles. In 2010, Ludovic transitioned into industry and commercial sectors, collaborating with executive teams to drive value and growth in the realm of asset management across high-profile infrastructure projects, including nine schools in New South Wales.
Ludovic is a Fellow member of the Association of Chartered Certified Accountants (ACCA) of the United Kingdom and is a member of Chartered Accountants Australia and New Zealand (CA ANZ). He holds a Bachelor of Science (Hons) in Applied Accounting and a Diploma in International Financial Reporting from Oxford Brookes University in the UK.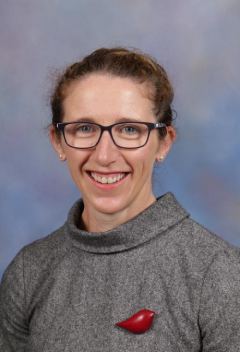 Carolyn McCarthy - Deputy Principal Student Engagement
Carolyn is a dedicated teacher who joined St Kevin's College as Dean of Waterford before commencing as Deputy Principal - Student Engagement. She has a Bachelor of Education majoring in Physical Education and English. She has completed further studies in Religious Education as well as a Masters of Education, focusing on student wellbeing. Carolyn has held positions of leadership in whole school curriculum development, staff development and has been a Deputy Principal since 2016. Carolyn enjoys working with young people and providing learning experiences that challenge, engage and prepare students for the world beyond St Kevin's.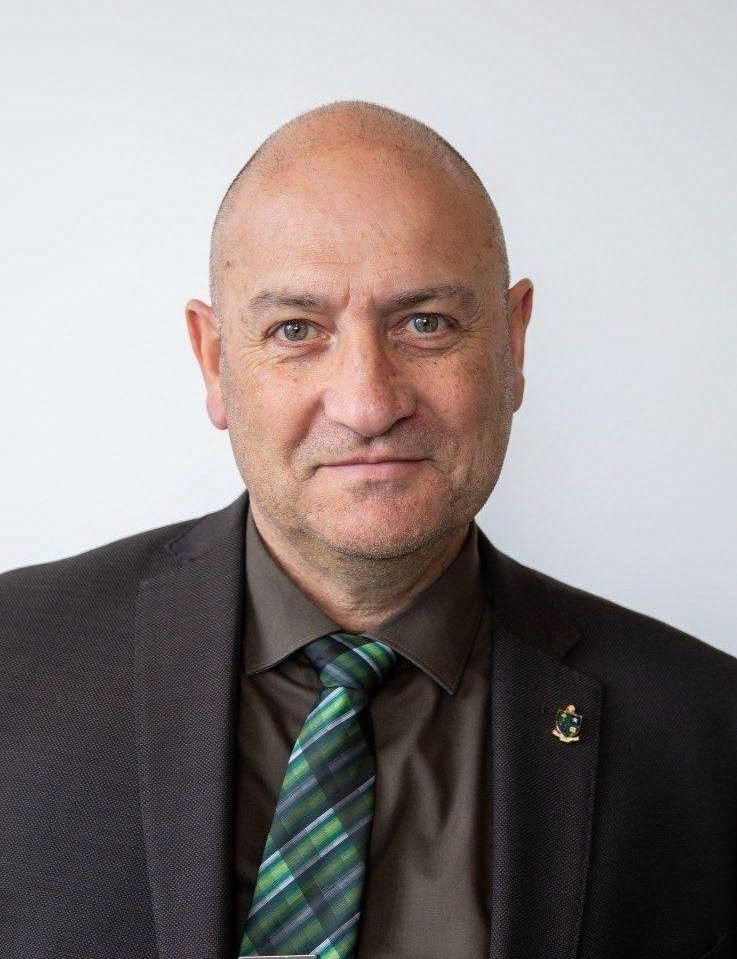 Louis Papadimitriou - Deputy Principal Community Engagement
Louis is a highly experienced educator who has worked in Catholic Education across a diverse range of secondary schools for over 30 years. His commitment to continuous improvement and recognised leadership skills, has led to leadership positions across student wellbeing, curriculum, staff development and organisation. Louis' leadership experience includes executive membership of the Victorian Catholic Secondary School Deputy Principals Association (VCSSDPA).
Louis is a lifelong learner. He has completed a Bachelor of Arts majoring in Politics and Sociology from Swinburne, a Graduate Diploma in Secondary Education and a Graduate Diploma in Religious Education from ACU. Louis also holds a Masters in Educational Leadership and Masters of Business Administration (Executive) from ACU.
Louis strives to provide an environment that inspires, engages and supports staff and students at St Kevin's so they meet their fullest potential in a safe space, that allows risk-taking in a collaborative and nurturing environment.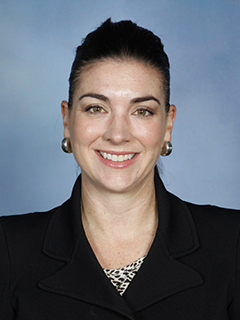 Hannah Kollmorgen – Director of Teaching and Learning

Hannah is a senior English teacher. She has held a variety of leadership positions at the College including Head of English, Head of Educational Support and Dean of Student Wellbeing. Hannah has worked as a VCAA assessor for the Written English Examination and General Achievement Test. Hannah has a Bachelor of Arts in Psychology and Literature, a Diploma of Education and a Masters of Education in Leadership and Management from the University of Melbourne. In Hannah's position as Director of Teaching and Learning, she leads the implementation of State curriculum, assessment processes and reporting, student academic guidance and the professional development of staff.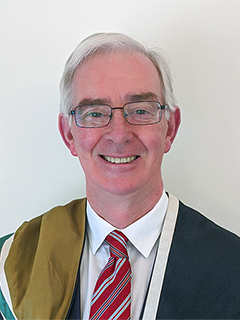 Ted Guinane – Director of Administration

Ted has a Bachelor of Science in Education from the University of Melbourne, Bachelor of Education from La Trobe University and is a member of the Australian College of Education. Ted plays a major role in the operation of the College including the daily organisation of the Heyington campus, the forward planning and management of College events and the construction and implementation of the secondary school timetables. Ted teaches Year 12 Mathematical Methods and Religious Education. Ted also coaches the Second XVIII football team.

Joe Keenan – Director of Faith and Mission

Joe has been a dedicated faith leader and teacher of Religious Education for over 20 years both in the UK and Australia. Having fostered a keen interest in the spiritual development of young people, he has developed retreats and pilgrimages in Rome, Lourdes and here in Melbourne. Joe enjoys exploring emerging pedagogies in Religious Education, as well as nurturing the gifts of new teachers in this area of the curriculum. He has been active in curriculum design, supporting programmes for Religious Education now taught in Catholic schools in both England and Wales. Joe feels blessed to have the opportunity to work with talented colleagues at St Kevin's, successfully coordinating liturgies, retreats and units of study, that constantly evolve to serve the needs of our students in our changing world. Joe firmly believes that God's presence can be experienced in all aspects of our world. He possesses an authentic witness to his faith which is shared with creativity and in a contemporary style.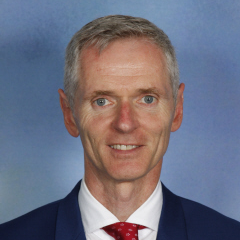 James Daly – Director of Glendalough

James has been the Head of St Kevin's College Junior School since 2012. James has had over 25 years of educational leadership experience, having previously been Principal at two Primary Schools in the Melbourne Catholic Archdiocese. James holds a Diploma in Teaching, Graduate Diploma in Curriculum, Graduate Diploma in Educational Administration and a Master of Education in Policy and Management. As a member of the College Leadership Team, James contributes to, and participates in, the life of the College across Years P to 12.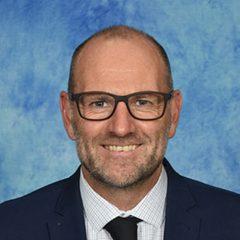 Peter Baldwin - Dean of Waterford

Peter is an experienced educator who has held senior leadership positions in schools across student wellbeing, curriculum development and staffing. He holds a Degree in Applied Science with major studies in Human Movement, Diploma of Education (Secondary) as well as a Master of Educational Policy (International) from the University of Melbourne.
He is committed to the wellbeing of young people and aims to support students to become confident and resilient lifelong learners. Peter leads the team at Waterford Campus to deliver a Year 9 program with rich engagement, rigorous classroom learning experiences and a clear focus on providing opportunities for boys to develop student ownership, leadership and responsibility. Peter's commitment to the value of the Edmund Rice charism is evident in his work and his life.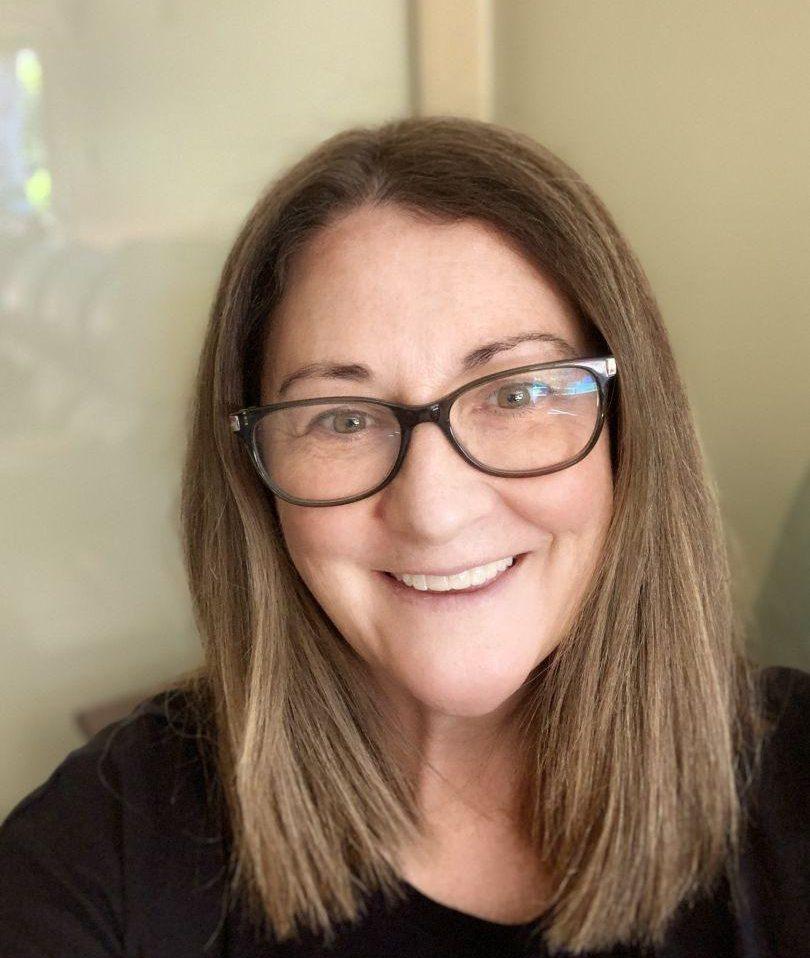 Nadia Marsh - Director Governance
Nadia has more than 25 years of senior leadership experience in corporate, university and the not-for-profit sectors. She has held company secretary and executive director roles. Most recently, Nadia led the governance, risk and compliance function within a primary care health not-for-profit. Prior to this, she spent 10 years in the university sector where she led health education strategy and the implementation of services and programs to support rural and remote medical training. Nadia's diverse experience has provided exposure to a wide range of operational models, governance and systems. She has undertaken training in commissioning, privacy, information management and cultural safety, providing expertise around efficiency and process design, and honing her interest in culture and its impact on performance. Nadia is a graduate of the Australian Institute of Company Directors, a certified Lead Auditor, and holds a Master of Public Health and a Master of Science. She is a strong advocate of public health and passionate about work that makes a difference to the health and wellbeing of our community.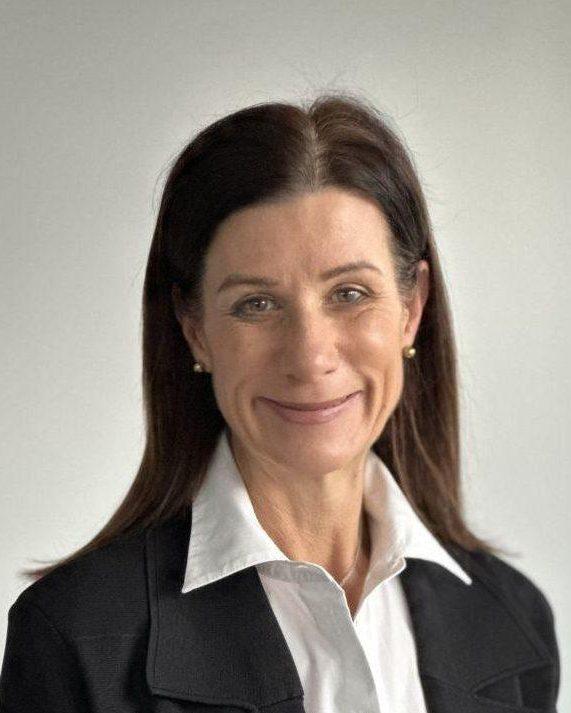 Jo Schiavetta - Director of Human Resources
Jo has more than 20 years' experience in senior leadership roles in both business and human resources, as well as working within banking and financial services, education, legal, government business enterprise, healthcare and NFP sectors. Jo has expertise in leading change agendas in complex environments, translating business and organisational objectives into workplace strategies to shape positive, inclusive and engaging workplace cultures. Jo has a passion for the dynamic and ever-changing field of human resources and enjoys evolving her professional practice with training in corporate governance, industrial relations and contemporary organisational design methodologies. Jo believes people are at the heart of any organisation's success and is delighted to have the opportunity to contribute to St Kevin's and make a positive impact to enrich our people's working lives.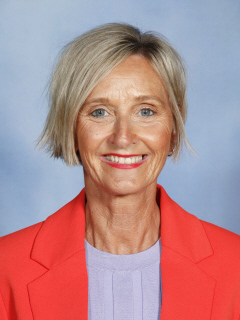 Liz Weir – Director of Child Safeguarding

Liz is a uniquely experienced education professional with extensive background in all education sectors including Higher Education, Secondary, Primary and Early Childhood Liz has completed a Masters of Educational Leadership and Student Wellbeing with major areas of research and exemplar practice in Wellbeing, Health and Child Safety. Liz's extensive experience across all Victorian Education Systems and at the Australian Catholic University, where she has held senior positions in Educational Leadership, Student Wellbeing and Inclusive Schooling.